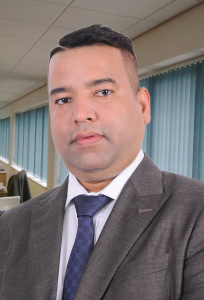 Chairman / Chief Executive Officer
Serving as the Chairman , Dato' Sri Md Abu Hanif, is also otherwise known as the Wikipedia of Marketing. He has extensive experience in General Marketing and Human Resource and has been in the industry for over 15 years. He has working experience also extends to Construction, Oil & Gas, Manufacturing, Precision Engineering and Management of General Workers.
The remarkable individual, after establishing a reputation in Malaysia, has not only extended his services to local and regional markets but also to Italy, Germany, various parts of Europe, Singapore, Korea, Taiwan, and Hong Kong as well as playing a major part in PR campaigns in China. Further, the membership of PM-International (Germany) provided a wide networking platform for Dato' Sri Md. Abu Hanif, which proved immensely useful as he grew his client base.
Under Dato' Sri Md Abu Hanif's strategic direction, WJP is set to fly higher with new development and business opportunities.
+6010 288 8788
+6012 676 5089
hanif@wjpgroup.com.my
hanifwjp7283@gmail.com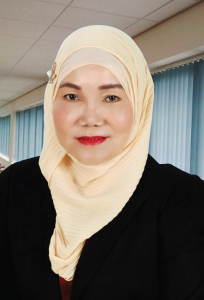 Managing Director
Datin Sri Dr. Nur Firzanah assumes the responsibilities of Managing Director of WJP. Her talent in management and leadership has taken this group from a small organisation to a multicompany group, expanding from Manpower to Manufacturing, Travel and Information Technology.
Under her Management, WJP has become a prime agency and the most pursued source for professionals in every sector globally, who are known for their intellectual, technical, physical and adaptive abilities. When it comes to Construction, Engineering, Oil & Gas industries and manpower, WJP has become one of the few companies to provide a full spectrum of services from Skilled to Unskilled and Professionals.
Datin Sri Dr. Nur Firzanah is lauded for transforming WJP from a small manpower organisation to a major construction and manpower company.
+6012 200 7751
+6016 215 6350
nurfirzanah@wjpgroup.com.my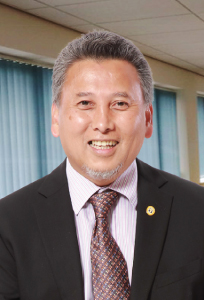 Executive Director
Dato' Megat Fairouz Junaidi bin Tan Sri Megat Junid is a far-sighted leader that serves WJP as executive director. A graduate from Arkansas State University with a Bachelor of Science (BSc.) who majored in Finance, he also holds a Masters of Business Administration (MBA).
Dato' Megat Fairouz Junaidi brings with him many years of experience in the corporate sector and has served at key positions in multiple public-listed companies.
Under his leadership, WJP has risen to the forefront of Malaysia's Construction, Engineering, Oil & Gas industries and manpower industry, successfully completing various well known projects with a long list of satisfied clients.
The executive director's mission for WJP as a leading construction and manpower agency in the region of Malaysia is to continuously expand its capabilities. They include the organisation's expertise in supplying and meeting the requirements for the Construction, Engineering, and Oil & Gas industries.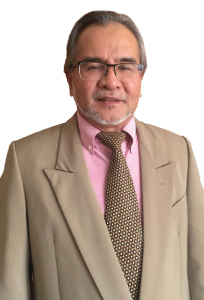 Director of Operations
Dato HJ Mahmod Fauzi B. Saad is a trained Electrical and Industrial Technology Engineer from the University of Minnesota, USA. He is a man with 40 years of experience in the field of electrical engineering, construction and management. He started his career as a Technical Assistant in the Malaysian Public Works Department under the Electrical Division in 1979 where he handled various tasks in the power related sectors.
From the Malaysian Public Work Department, he then joined the ABDEC Sdn Bhd, a well established company majoring in electrical contracting as an executive director.
In the year 1996 Dato Mahmod Fauzi became the executive director of the Lankhost M&E Sdn Bhd, a subsidiary of the Lanhost Berhad where he undertook numerous key responsibilities to ensure all the projects undertaken by the company are successfully implemented and completed within the stipulated time frame. In the year 2000, Dato Fauzi was appointed as a chairman for the newly formed M&E consultant agency which was established by him and his friends where they undertook consulting projects for government agencies, housing developers and from established construction companies.
In recognition of his numerous achievements and experience in the field of electrical engineering, Dato HJ Mahmod Fauzi has taken WJP to greater heights and will continue to do so for the years to come. It is a great asset to have him with us.